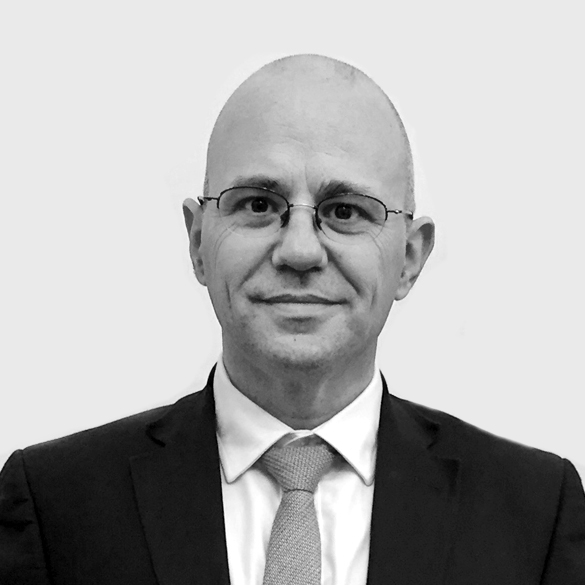 David Hughes, (Consultant)
Barrister & Acting Solicitor
---
David was called to the Bar in Gibraltar and England & Wales in 1997, joined Phillips in 2001 and practised full-time in Gibraltar until 2007. He now combines a full-time practice in United Kingdom and acting as an advocate in Gibraltar with Phillips. His practice at the Bar of England and Wales is carried on from chambers in Cardiff and London.

David's Gibraltar practice is focused on Constitutional and Administrative law, and Defamation cases.

David was at the forefront of the development of Constitutional litigation in Gibraltar, appearing successfully in key cases that established the unconstitutionality of all-male juries, the obligation to provide legal assistance before the Mental Health Tribunal, and the duty of the magistrates' court to give reasons for decisions. David has published articles in professional media on the development of constitutional litigation in Gibraltar.

Apart from Public Law Litigation, David undertakes a significant amount of Defamation work. He also acts in more conventional commercial and civil litigation, including contractual disputes, partnership disputes and construction cases. He is an experienced advocate at both trial and appeal level.
Qualifications and Memberships:
B.A. (hons) Modern Languages (French & Spanish), University of Wolverhampton (1995)
CPE University of Glamorgan (1996)
Called to the Bar (Middle Temple) 1997, where he was awarded the Blackstones Entrance Exhibition, was appointed the Jules Thorn Scholar and received the Anglo-American Scholarship award
David is a Committee Member of the Wales Commercial Law Association, Public Law Wales and the British Spanish Law Association
David is a Member of the Commonwealth Lawyers Association, Administrative Law Bar Association, the Planning and Environmental Bar Association, the Police Action Lawyers Group, Employment Lawyers Association, the Society of Conservative Lawyers, and Lawyers for Liberty