Justin L.W. Phillips LL.B, APIL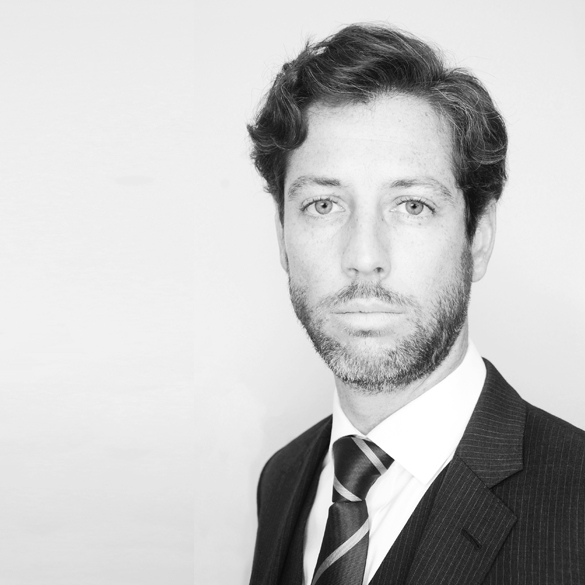 Justin L.W. Phillips LL.B, APIL
Partner
---
Justin read Laws at Kings College London and was called to the Bar in England in 2008 by Lincoln's Inn. He was called to the Bar of Gibraltar in November 2008, after which he did his pupillage with Charles Salter, a Pupil Supervisor approved by Lincoln's Inn.

Justin has specialised in litigation, particularly in advocacy. He appears regularly in the Magistrates' Court, the Supreme Court and the Court of Appeal in Gibraltar.

Justin has a recognised ability to form clear idea of the strengths and weaknesses of a case at an early stage which enables him not only to meet client expectations but also to ensure that, whenever possible, a positive outcome is achieved on the best possible terms for the client at the earliest possible stage.

Justin is a member of the Association of Personal Injury Lawyers (APIL) and regularly attends APIL conferences in the UK in order to ensure professional development in his personal injury and clinical negligence practice, where he has had significant success, acting mainly for Claimants but also for Defendants. He has substantial experience in this area of litigation and has acted for protected parties and in cases involving catastrophic injuries.

Justin also has expertise in Public Law litigation and has acted successfully in Judicial Review claims against various Government Ministries.

He also acts as an advocate in other High Court civil litigation, including financial services and insurance litigation, high value divorce proceedings, professional negligence claims, and claims involving allegations of fraud and conspiracy.

Justin is a member of the Bar Council of Gibraltar.
Qualifications and Memberships:
Honourable Society of Lincoln's Inn (2005)
Kings College London (2006)
Inns of Court School of Law (2008)
Admitted to the Bar of England & Wales (2008)
Admitted to the Bar of Gibraltar (2008)
Member of the Gibraltar Bar Council (2014 to date)
Commissioner For Oaths
"No one wants to go to court but having been placed with no alternative we appointed Phillips Barristers & Solicitors to act for us. Their stewardship of our case, attention to detail, knowledge of the law and calm supervision at every stage of the process, including the court case itself, was exemplary. We won the case with all costs being recovered. I do hope that I do not have to go through another case, but, if I do, I would have no hesitation in asking Phillips to act for us again."
"Having instructed Phillips in relation to a complex Clinical Negligence claim, it was very comforting to have such a professional and experienced team on my side. Justin & Norbert made sure I understood all of the medical jargon and that a great result was achieved despite the legal and evidential complexities involved in my case. I hope I never have to use Phillips' Clinical Negligence team again but can't recommend them more highly. I have recently instructed Phillips in respect of the purchase of a property and the service has again been excellent. "
"Justin represented me in a personal injury litigation after a road accident. His tenacious professionalism, attention to detail and negotiating skills that are second to none, ensured an outcome that I would never have thought possible at the outset. I would not hesitate to recommend Justin and his firm as a result"
"I met Justin for a Personal Injury consultation and within minutes he was guiding me in the right direction. No doubt that his professionalism and clear communication led to a successful outcome in our favour."
"When my previous lawyers were unable to deal with my urgent and complex matter Justin stepped in, took over and won my case"
"I have worked with Justin for several years now in my capacity as a Financial Deputy for an individual whose estate is managed by the Court of Protection. I have always found his advice to be not only clear and accurate but focused upon safeguarding the interests of the Protected Party above all else".
"Whenever I need action quickly, I know I can call Justin"